PMA Entertainment, Inc. was formed in 2012 by Terry J. Deeb, a practicing Florida Board Certified Elder Law Attorney. It is named in honor of his three children, Patrick, Michael, and Angela, who share Terry's love of music and the performing arts. Terry, Patrick and Michael have experience as performing musicians and are devoted to advancing the live and recorded music industry. In 2015, PMA Entertainment, Inc. became licensed as a Florida Talent Agency. PMA acts as booking agent for premium performing artists, provides tour and business management services and is a promoter of live music shows and events.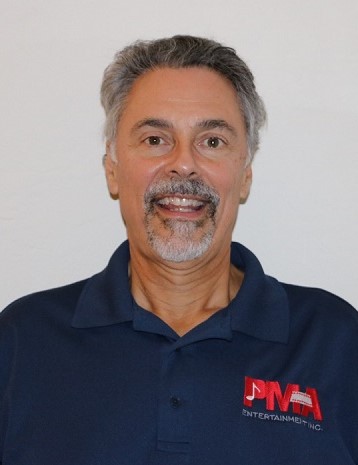 Terry J. Deeb
President
Terry's love of music began in early childhood, and he started taking piano lessons at the age of 5. He began playing drums in the 9th grade, learning the basics from his dad, Roy Deeb. Later in high school, he formed a band called the Regents. They played the local scene in St. Petersburg, once opening for The Turtles at the height of their fame.Terry went on to college in Miami and formed a band called the Harrad Experiment, later renamed The Cherry Blend. He graduated from Biscayne College, now known as St. Thomas University, with a BA in Business Management in 1971 and joined the St. Petersburg Beach Police Department, where he spent a year as a Police Officer. In 1972, he joined the family contracting business and spent 19 years in real estate, contracting and development. In 1991, he decided on another career change and enrolled in Stetson University College of Law. Terry earned his J.D. cum laude in December 1993 and was admitted to the Florida Bar in early 1994. He then joined the law firm of Allan & Shipp, which later became Allan, Shipp & Deeb, and ultimately Deeb Elder Law, P.A., a busy Elder Law firm in St. Petersburg, Florida. Throughout this time, Terry maintained close ties with the local and national music scenes.
Terry enjoys various genres of music and live performances and has attended thousands of shows around the country. He frequently travels to Nashville and New Orleans and has regularly attended New Orleans Jazz and Heritage Festival since 1985. In the late 90's, Terry became involved with the Tampa Bay Blues Festival. He was a sponsor for over 15 years and was heavily involved with the festival productions. He actively participates in various aspects of local festivals and concerts and is a big supporter of local music.  He has worked with various artists including Rhythm Review with Sugar and Spice, now known as Sugar & Spice Revue, The Greg Billings Band, The Black Honkeys, Mama's Batch, Reverend Barry & The Funk, The Superstars, The Tropics and Ari & The Alibis. Terry has been a Florida Licensed Talent Agent since 2015 and has promoted shows with national acts, including co-promoting with Ruth Eckerd Hall in Clearwater and The Florida Theatre in Jacksonville.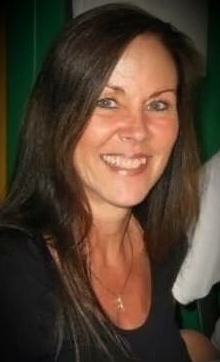 Judy L. Allen
Administrator - Business Development - PMA Photographer
Judy was born a music lover. Her enjoyment of live music began when she was a toddler and would listen to her grandfather play piano and organ. There was also a piano and an organ in the full basement of her family's Pennsylvania home, where she often joined her father while he listened to his extensive album collection. She still knows all the words to every Frank Sinatra song. Judy started taking piano lessons in the 1st grade, and her teacher discovered and encouraged her vocal abilities. She played the piano and sang in the school chorus throughout her elementary years, including many solo performances without any of the stage fright she has today. She added viola lessons in the 4th grade and soon joined the school orchestra, where she played for two years. Her family moved from Pennsylvania to Florida when she was 12 and she has always regretted that the piano and organ did not move with them.
Judy's musical interests continued to grow in her teenage years, and she became an avid concert goer as soon as she found friends old enough to drive to them. She has been enjoying live performances of all genres ever since. Judy's background in marketing landed her a position at Ruth Eckerd Hall in 2005, where she had been a member and frequent patron since its opening in 1983. Consistently ranked one of the top venues of its size in the US and the world, it was a dream job for a music and performing arts lover! She gained significant experience in the business side of entertainment and what it takes to market and produce a wide variety of shows and special events. An added bonus of working at the Hall was the opportunity to take piano lessons at the Marcia P. Hoffman School of the Arts and experience the joy of playing music again. Unfortunately, economic conditions led to major staff cutbacks and her position was eliminated in late 2009. She continued to volunteer at several local music festivals and maintain connections in the entertainment industry, which led to her business development role with PMA. Judy is also a photography buff and has watched countless shows through the lens of a camera.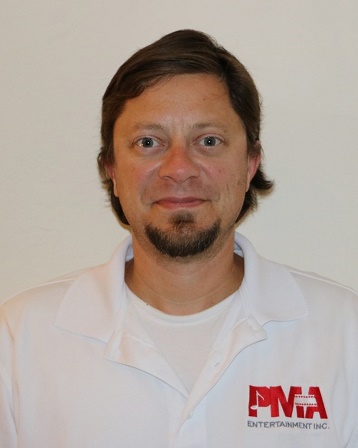 Patrick J. Deeb
Project Manager - The P
Pat is the first-born of Terry's offspring. It was obvious at an early age that he had inherited his dad's musical genes, as his favorite evening activity was singing into his toy microphone along to The Rolling Stones, Van Morrison and Billy Joel, among the several classic rock artists that Terry played at very high volumes. He definitely exhibited the performance bug in his youngest years. His love of music was almost certainly ingrained into his cortex in infancy, as Terry would pull him out of his crib late at night, and listen to music with him on his obscenely powerful stereo system. Throughout his childhood, he dabbled in many musical instruments including drums (thanks to Terry's drum kit being conveniently located in the middle of their living room), piano, saxophone, and bass guitar.
In early adolescence he discovered his passion for the guitar, which would be the instrument he would eventually settle on as his primary. He bought his first electric guitar with money he had saved up washing dishes at a local pizza joint, and Terry bought him his first amplifier, a Fender Twin. From there it got really loud in the Deeb household, as Pat's younger brother Mike had, at about that same time, taken up the drums. Pat and Mike jammed in their bedroom and invited neighborhood friends over to fill in the other musician spots. It was the best of times, it was the worst of sounds. Soon thereafter, the Deebs re-located to St. Petersburg (from New Port Richey, the small town where Mike and Pat grew up) and it was there where Pat and Mike started their first proper band, Chromosome 180. As many bands do, they began playing covers, and quickly evolved into a fully-original band. They eventually when on to release three albums, received modest radio airplay, and enjoyed playing live shows to hundreds of fans.
Pat graduated in 1997 from Loyola University in New Orleans with a Bachelor of Accountancy, and pursued further graduate studies in Criminal Justice and Music Business as time allowed from being a full-time accountant and part-time musician. In 2000, he became a permanent New Orleans resident and began truly pursuing his love and passion for music. He played in several bands throughout the Southeast, all the while seeking the knowledge and wisdom of the business side of music, as he knew it was something he eventually wanted to be a part of full time. Throughout those years, the digital music revolution was evolving quickly, and Pat became keenly interested in the production/recording side of music. He sought out respected names in the recording industry to learn from the best that he could get in contact with.
Today, Pat is the Manager of Corey Lowery Productions, Inc., a full service producing, recording and engineering business owned by its namesake, Corey Lowery, who has over 25 years of national touring under his belt, and has been signed to no fewer than five major label record deals. Pat is also the owner of Twin H's Music, LLC, a Louisiana-based music company that provides management, promotion, distribution, and production to artists, as well as being an independent record label. He assisted in the opening of New Orleans' latest recording studio, Melville, with owner Tom Drummond, bass player for Better Than Ezra, and now calls Melville his home base recording studio. Pat is the guitar player and songwriter for national rock act, God To Gravity and a new as-yet-unnamed project featuring members of the band Sevendust. Pat currently resides in Metairie, LA, with his wife and twin children.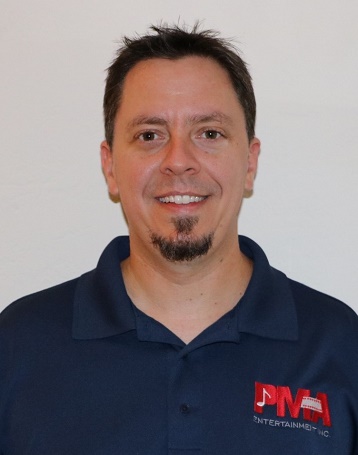 Michael J. Deeb
Project Manager - The M
Michael J. Deeb was born in Florida in the spring of 1977. As the third male of the household, Mike quickly developed the ability to learn through observation. Hanging around with a music-obsessed father (Terry) and an older brother (Pat), who was developing his own musical passion, Mike's surroundings were complementary to his genetic propensity to gravitate to music, which made his development of interest a natural progression. Among his many musical adventures in very early childhood, Mike locked in attention on his Dad's playing of the drums. He was hooked – he decided at about age 4 that he would one day be a drummer. After some time and growth (without much drumming), the burning desire to play never went away, so Mike decided that it was time to learn how to play drums. At this point though (about age 10), Mike's grandfather, Roy (who was also a drummer), tried to talk him out of playing drums, suggesting that he (Roy) always wished that he could play a wind instrument, but he couldn't because he had bad asthma. Mike went with the guidance, and tried out the trombone as his first instrument. After two years of valuable lessons, but no real passion for the instrument, Mike put down the wind pipe and picked up the drumsticks. He practiced in his bedroom, he played with band members, he attempted to practice in his college dorm room until he was shut down, he practiced in a storage shed – he loved playing the drums.
Mike and Pat played together, formed a band, and hit the live music scene. Intertwined with all of the fun, Mike attended college at Loyola University New Orleans, majoring in Business with a minor in music theory. He later spent a short time at Berkeley College of Music, studying music production and audio engineering. As an adult, with work and parenthood pushing the drums to the back burner, Mike has focused a lot of time in the studio working with bands doing production and recording. Mike and Pat have maintained working together, although being separated by 700 miles. Mike has spent much time over the past 10 years working with his uncle, Brian Deeb, who owns and operates Limelight Studios in St. Petersburg, FL.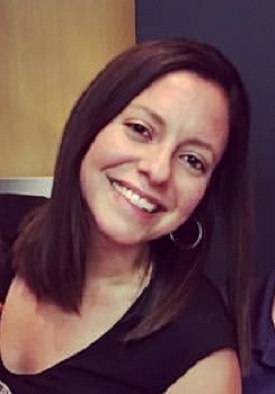 Angela Deeb Ritter
Events Manager - The A
Angela is Terry's youngest, and only girl. Much like her brothers, one of her favorite things to do when she was little was to sit with her Dad on the couch and listen to his music with him at a decibel level so loud, it shook the house. One of her earliest memories of her love for music was at 4 years old, staying up late and "head banging" to Pearl Jam with Terry's law school professor who had come over for a dinner party. One of Angela's favorite childhood pastimes was Terry's weekend entertainment bashes which always included dinner, drinks and loud music. In elementary school, Angela would try to stay up to hang out and dance with the adults, which only lasted so long before she passed out on the couch. Terry loved to put Tab Benoit's "Nice and Warm" on full blast and laugh with his friends about how Angela slept right through it. Angela's earliest concert memory was her Dad taking her to see Patti LaBelle when she was 6 years old. Terry managed to stop Patti as she was coming out of the theatre after the show, so Angela could meet her. Patti gave her a rose and a kiss on the cheek, and Angela saved Patti's lipstick print on a napkin. So began Angela's love for live music, like her Dad. In junior high, Dave Matthews became one of her all-time favorite bands, and Terry surprised her with 6th row seats to a Dave Matthews show At this point, Angela had fully inherited her Dad's appreciation and love of sitting in the first 10 rows at a concert, and she was spoiled! Angela didn't follow in her Dad and brothers' footsteps in becoming a musician, but she never missed a live show. Throughout high school, she attended as many concerts as she could in the St. Petersburg area. She always made it a point to try to meet the band after every show, and she was usually successful in doing so! In high school, Angela knew she wanted to leave Florida for college and explore other parts of the country. She graduated from Villanova University in Pennsylvania with a Bachelor's degree in Marketing in 2009. During her senior year of college, she landed an internship at the Wells Fargo Center in Philadelphia, one of the largest entertainment venues in the Northeast. They had a hiring freeze in place at the time, but Angela loved the atmosphere so much, she offered to continue her internship after graduation without pay to keep her foot in the door. In January 2010, the hiring freeze was lifted, and she was hired full time as an Account Executive in Group Sales. In the course of her work, Angela was able to attend some of the most amazing shows, such as Coldplay, the Black Keys, and The Rolling Stones. Terry and some friends flew up to visit and Angela was able to get them all 2nd row seats to Bob Seger. It was one of the most fun and rewarding jobs, and everything Angela could have imagined. After 3½ years at The Wells Fargo Center, Angela's love of travel took her to the San Francisco Bay Area, where she had visited annually for four years to attend the Outside Lands Music Festival. She moved there In October 2013 and is thoroughly enjoying the whole new West Coast music scene. She and her husband, Tyler, reside in Oakland, CA, and spend their free time attending concerts and music festivals and exploring the endless options of things to do in the Bay Area.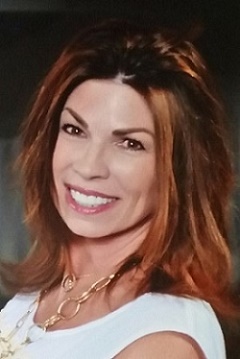 Dayna C. Kennedy
Administrative Assistant
Dayna is a Clearwater native and a huge music fan. She has been attending shows in the Tampa Bay area and beyond since high school. Dayna began listening to music with her step-dad Bill when she was 4 years old and developed a love for all types of music from Elvis to Johnny Mathis to Creedence Clearwater Revival, and many others. Many a night was spent listening to wall-shaking rock n' roll, pop and classics from the 50's, 60's and 70's. She is a self-proclaimed '80's chick. Although, Dayna has never played any musical instruments, she often wishes that she had the opportunity to learn this special art. Dayna lives in Safety Harbor, Florida with her husband and daughter.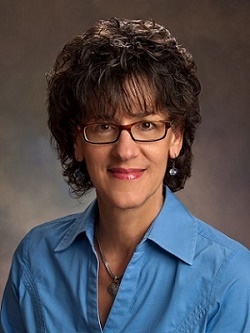 Kathy A. Roberts
Secretary/Treasurer
Kathy has a Bachelor's degree in Accounting with over 25 years' experience in accounting and administration. She handles the duties of Secretary and Treasurer for PMA Entertainment, Inc. Kathy and her husband are both St. Petersburg natives. Their family includes son Matthew and his fiance', Jaclyn, and son Eric  and his wife, Francesca and their son, Oscar.